What is the purpose of Black Mammalogists Week?

To provide opportunities for current and aspiring Black mammalogists across the Diaspora to form conscious, fruitful connections, in addition to illuminating historical and present-day Black contributions to the field of Mammalogy.

In our ideal future, young Black people of all backgrounds will realize that they are not only welcome, but needed and vital, to the future of this field.
9/14: Misunderstood Mammal Monday
Coyotes. Rats. Hyenas. Due to misrepresentation, there are a number of mammals that are seen as dirty, evil, dumb, or just altogether bad. We'll help dispel the myths surrounding these awesome species and show a different side of a number of reviled mammals!
---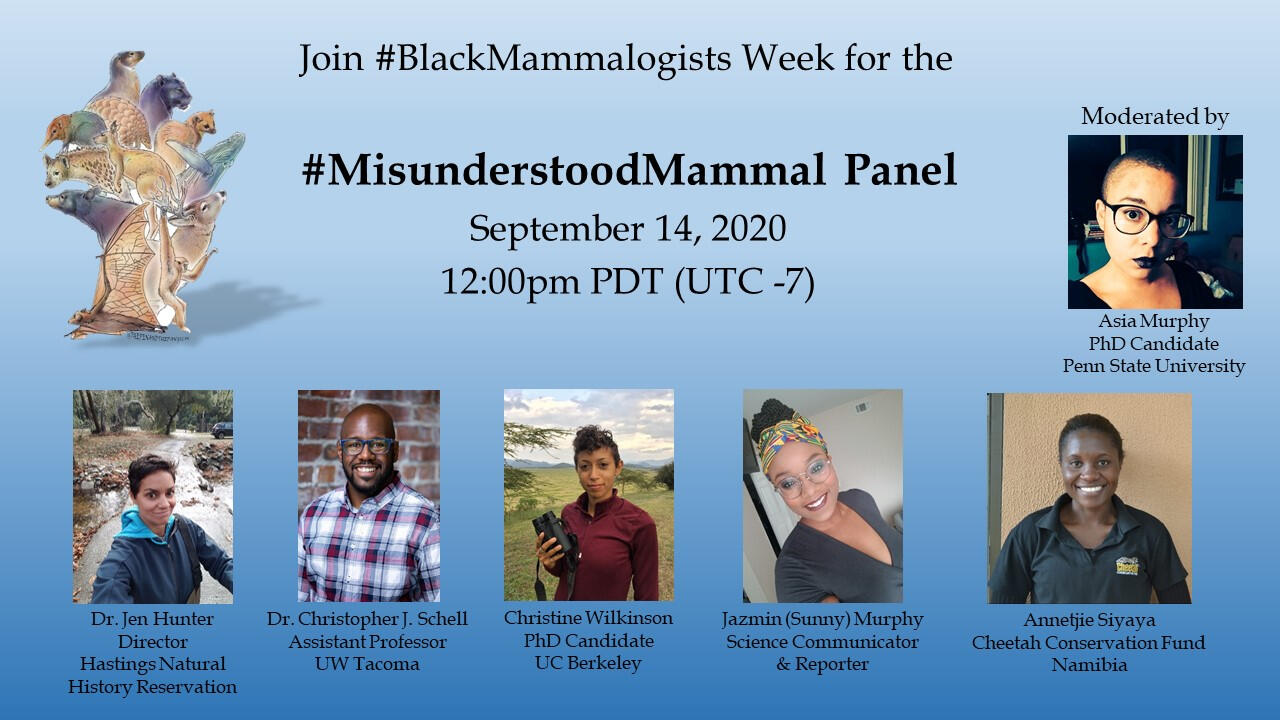 9/15: Technique Tuesday
Due to their elusiveness, mammals are some of the harder animals to study. We'll show the number of ways that Black mammalogists use to study our favorite species. From snot-collecting drones to cameras to Sherman traps, you'll see it all!
---
9/16: WeOutHere Wednesday
Despite appearances, yes, we are out here! This day is all about connecting current and aspiring Black mammalogists with each other, and celebrating everyday Black hobbyists and mammal lovers.
---
Are you a Black person who studies mammals? Tell us all about your science! Make sure to make it public-friendly!

Are you a Black artist who draws wolves and cheetahs and grison? Share your art!

Do you have Black children who are enamored of lions and bats and okapi? We want to see them making heart eyes at the zoo!

Share your science, art, and smiling kids with the hashtag #BlackMamFam, and we'll retweet!
9/17: Threatened Mammals Thursday
Lions, tigers, and (polar) bears, oh my! This day will focus entirely on endangered, vulnerable, and rare mammals, what kind of threats they face, and how we can best conserve them, particularly in the face of climate change and Covid-19.
---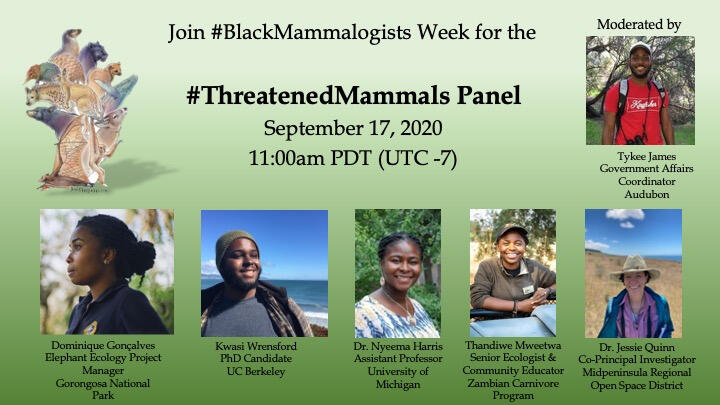 9/18: Forage Friday
Hunting while Black, in North America or in other parts of the world, is not the same as hunting while white. We'll look into historical and current day experiences of Black hunters, illuminating the varying experiences of using wildlife while in Black skin.
---
1:00-2:30 pm PST: Hunting While Black live panel, hosted by the Council to Advance Hunting and the Shooting Sports and the Wildlife Society's Hunting, Trapping, and Conservation Working Group. Featured: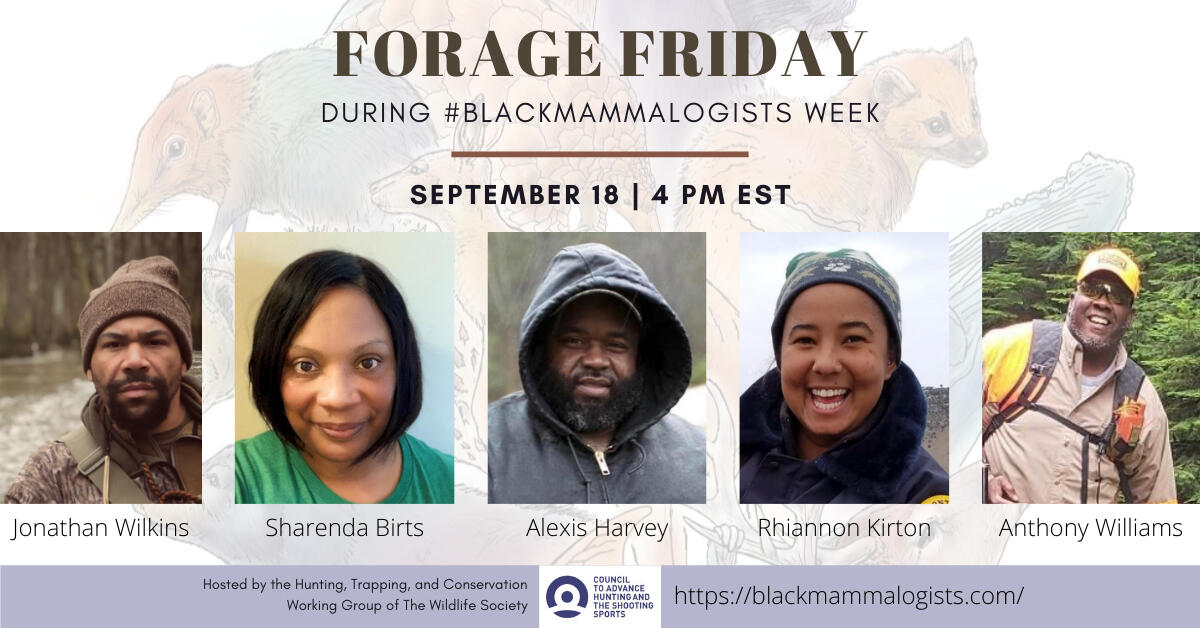 Forage Friday Interviews with African Conservationists
9/19: Sea Mammal Saturday
We may live on land, but some of the coolest mammals are aquatic! This day will put the spotlight on the Black mammalogists who study species that have forsaken the terrestrial life and decided to return to the water.
---
Today's coloring page is: the coastal wolf (download full version here)!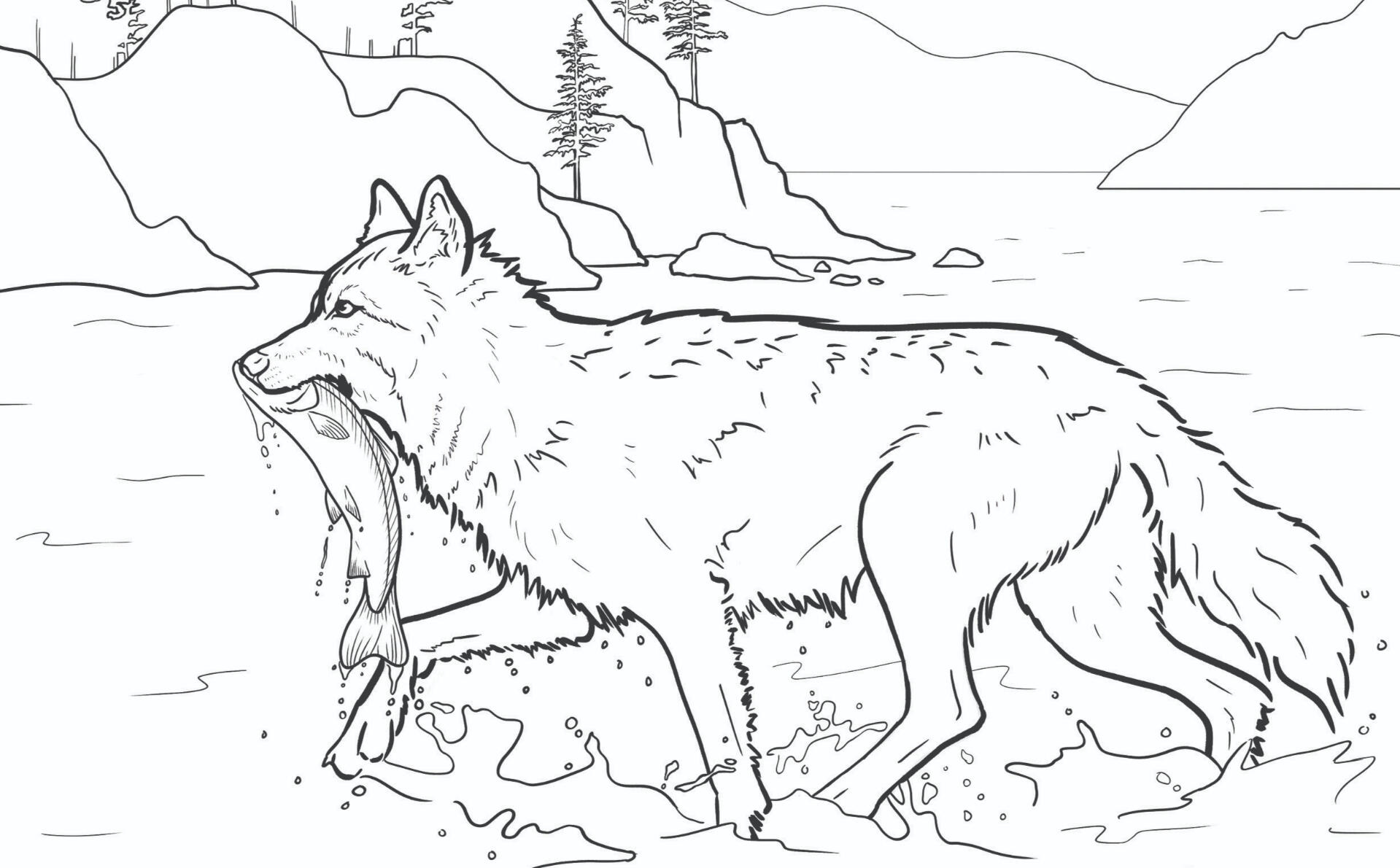 Live Panels & Other Videos
Misunderstood Mammals

Threatened Mammals

Forage Friday: Black Fishers

Forage Friday: Black Hunters

Interview with Meritho Katei on Lions and Culture

Interview with Caleb Ofori-Boateng on Bushmeat Hunting

Alexander Mammalton

This is Black Mammalogists Week
Interviews, Podcasts, & Posts
Interview: In Black Mammalogists Week, tackling inclusion in new taxa

Interview: Meet the Scientists of Black Mammalogists Week!

Podcast: Mammaology with Dr. Danielle N. Lee

Podcast: Rhiannon Kirton's Takeover: Black People in Outdoor Spaces Part 1& 2

Podcast: Celebrating Black Mammalogists Week with Rhiannon Kirton

Posts: Black Mammalogists Week: Misunderstood Mammals
Social Media Takeovers
Inside Nat Geo Takeovers

Realscientists Takeovers

Smrt Grls Takeovers
Stickers
You've seen them, you've dreamt about them, and here they are! The Black Mammalogists Week stickers!
We have a very limited supply of available. The stickers are FREE, but we do ask for shipping costs (they fit in a basic security envelope).

Stickers are only able to be shipped to the USA and Canada.

(Cat not included)
---
Coloring Pages
9/13: Sunday Kickoff
Text
---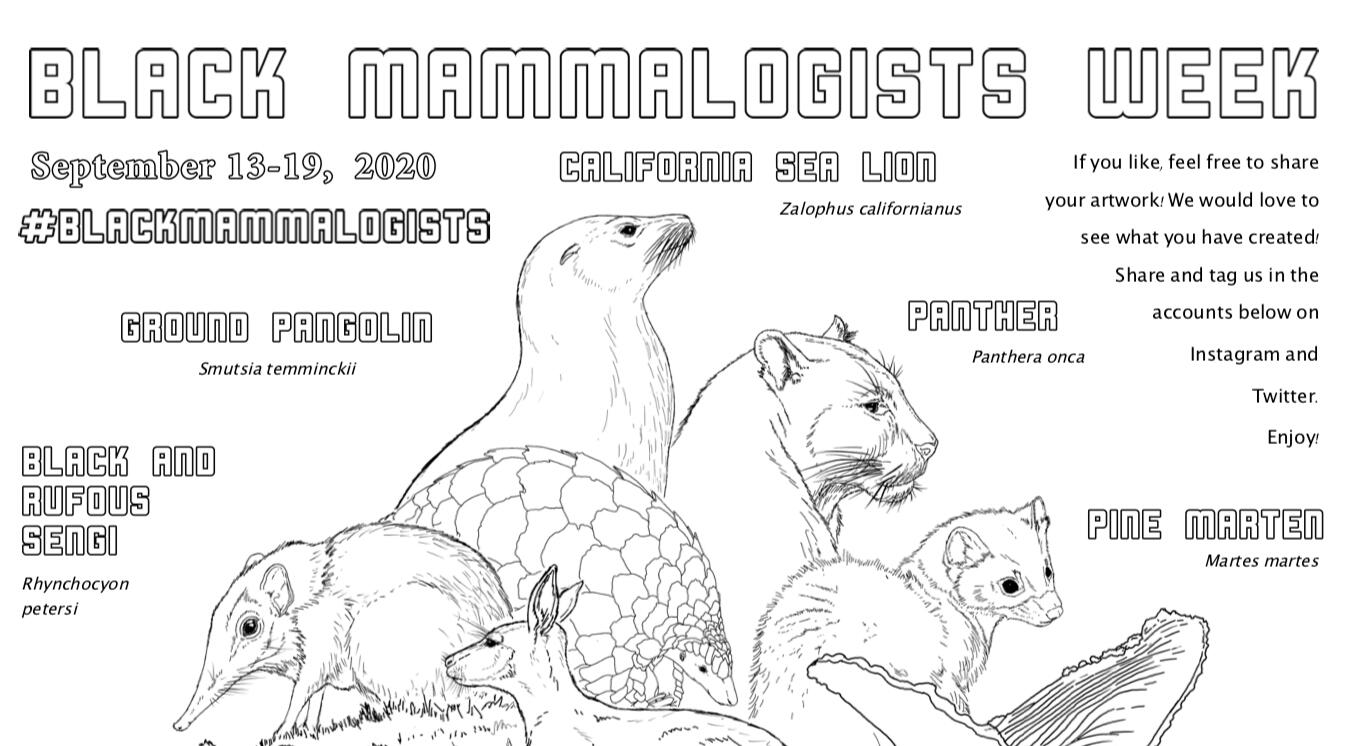 9/14: Misunderstood Mammal Monday
Text
---
Spotted hyena (Crocuta crocuta)!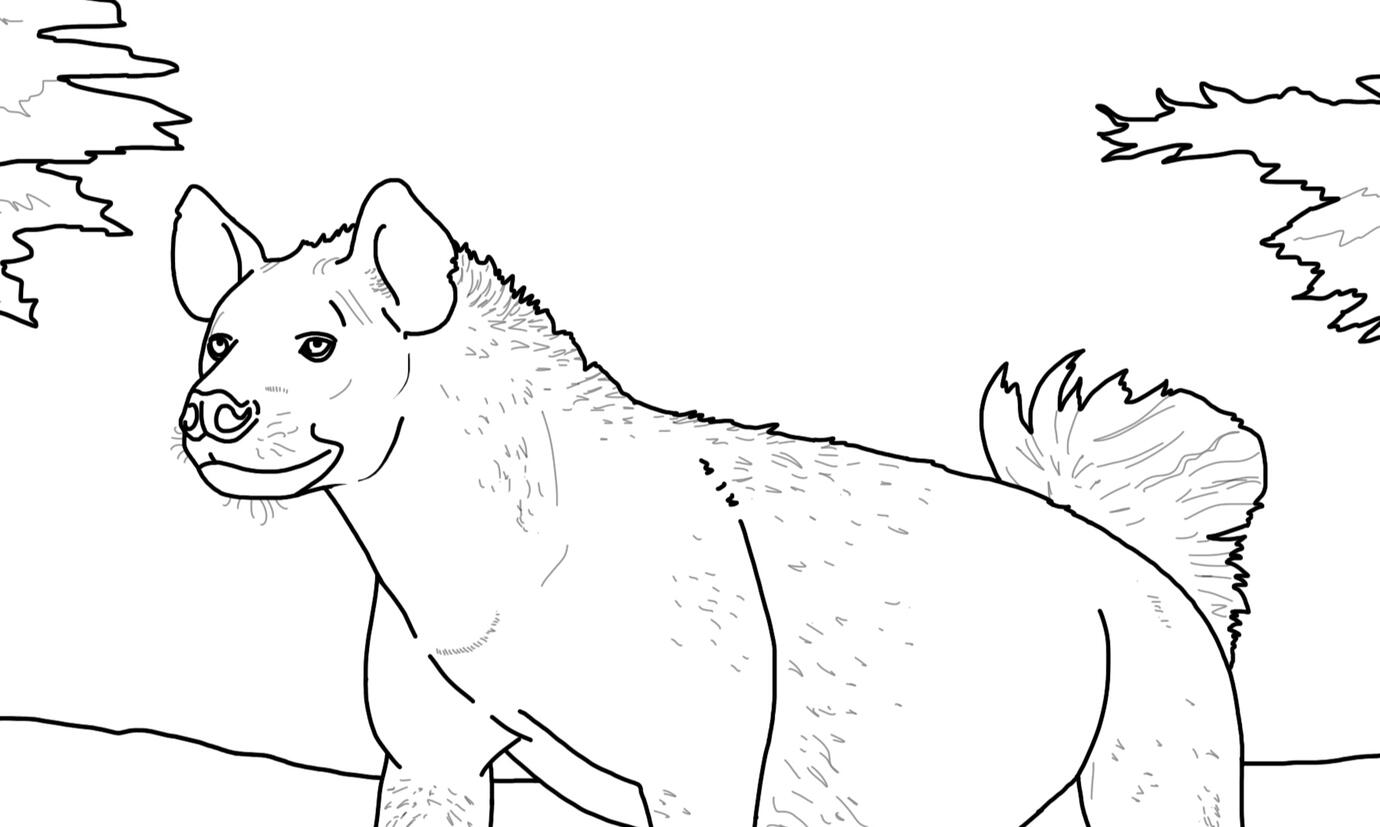 9/15: Technique Tuesday
---
American badger (Taxidea taxus)!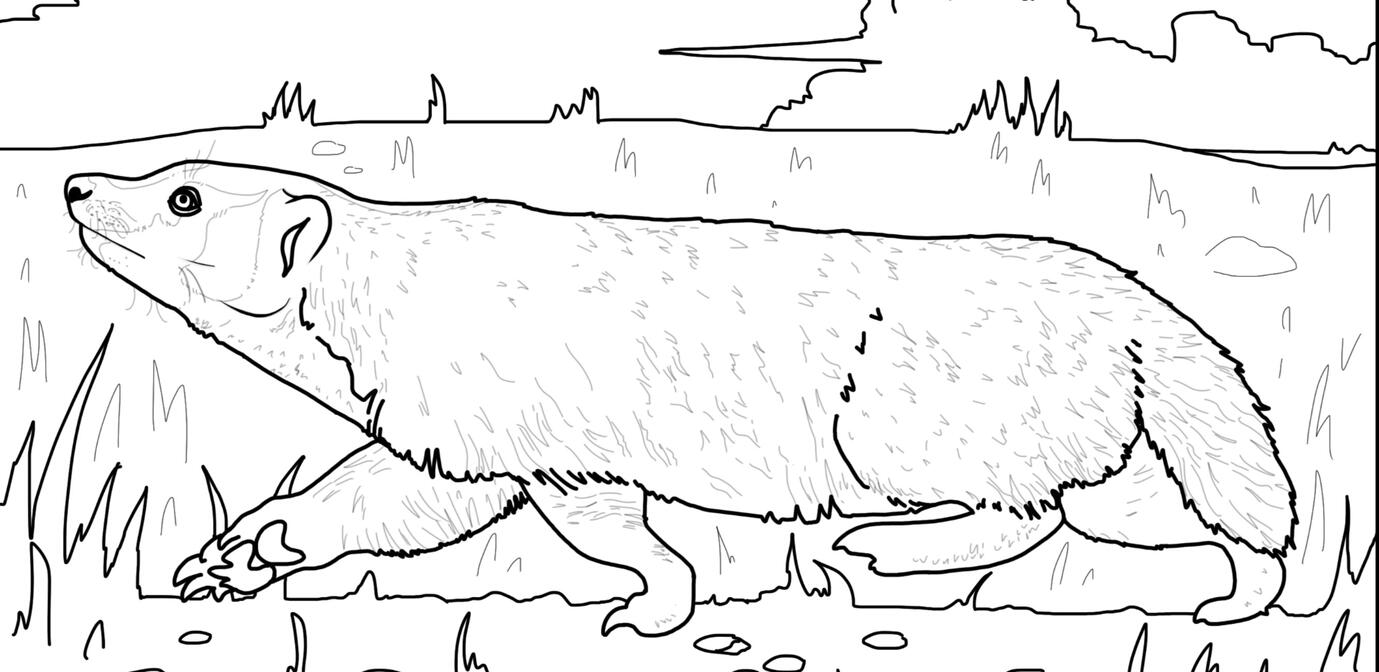 9/16: WeOutHere Wednesday
---
Text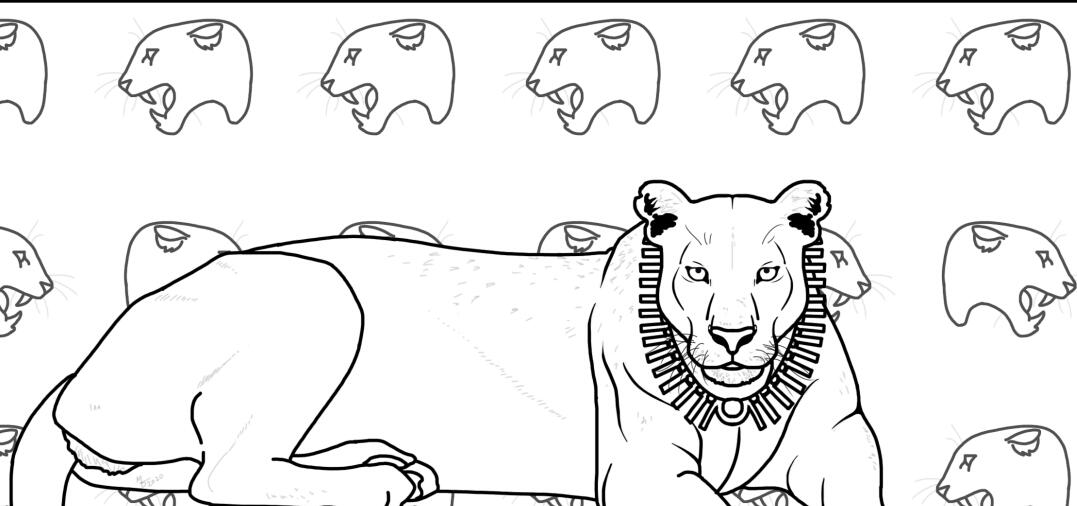 9/17: Threatened Mammals Thursday
---
Text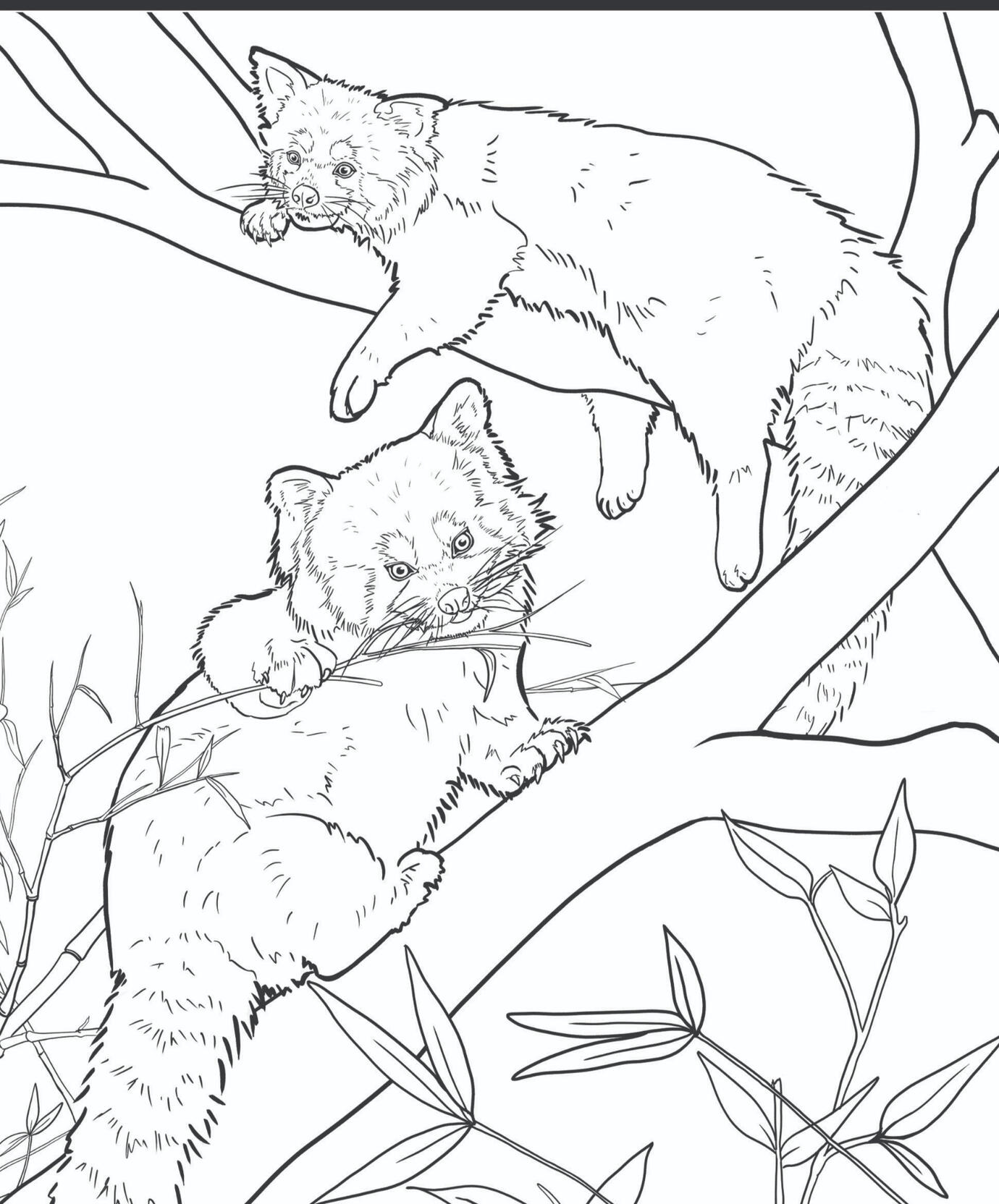 9/18: Forage Friday (1)
Text
---
Grizzly bear (Ursus arctos horribilis)!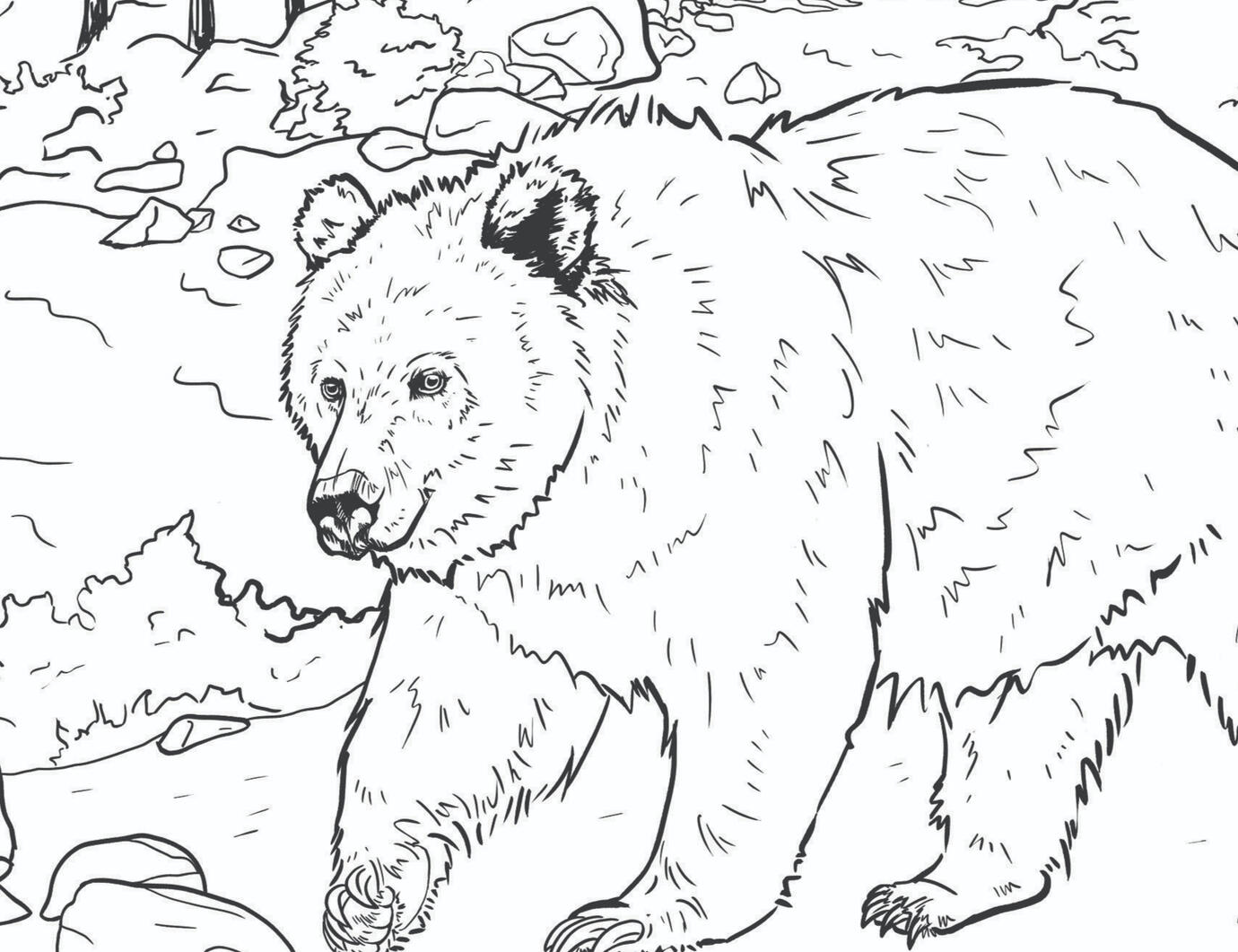 9/18: Forage Friday (2)
Text
---
Text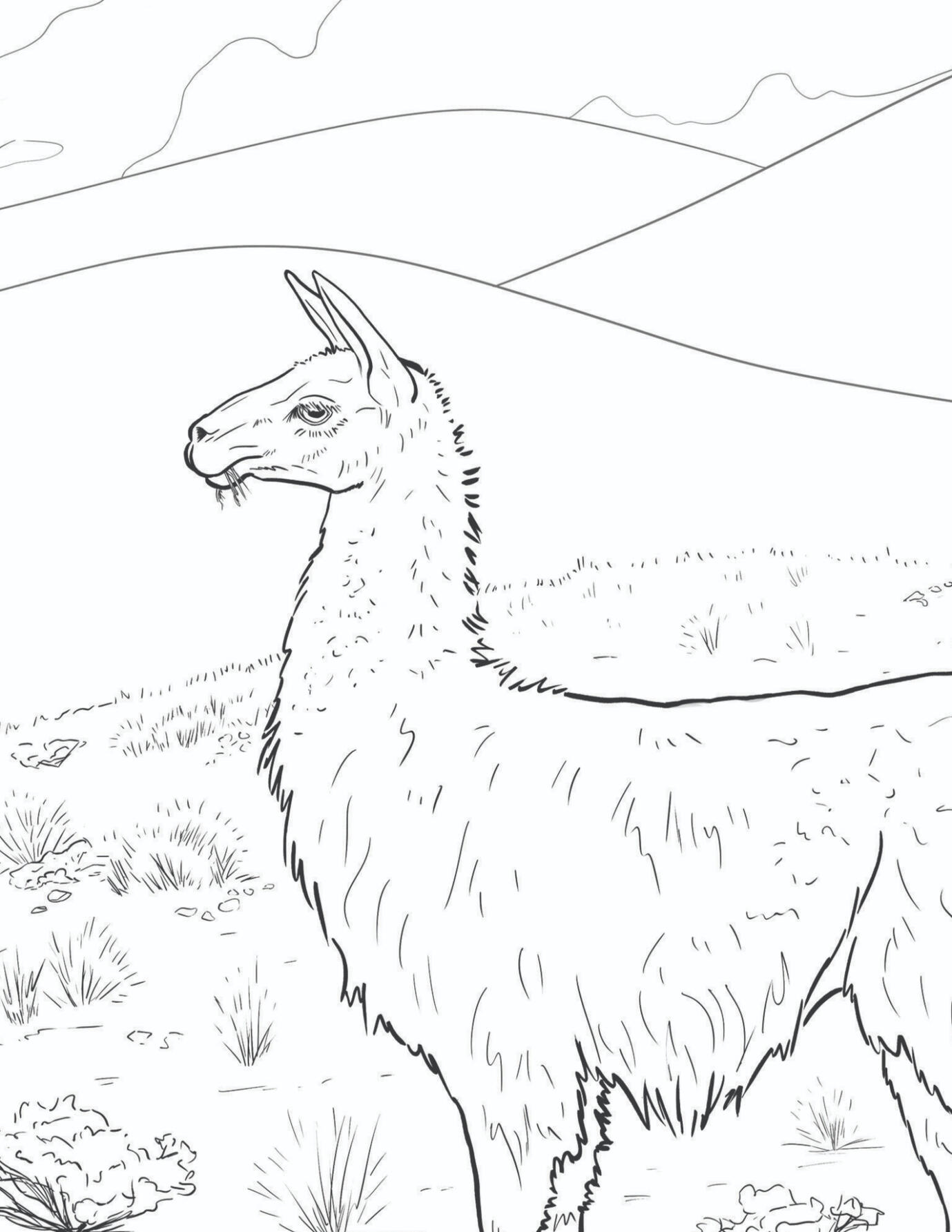 9/19: Sea Mammal Saturday
---
Coastal wolf (Canis lupus columbianus)!